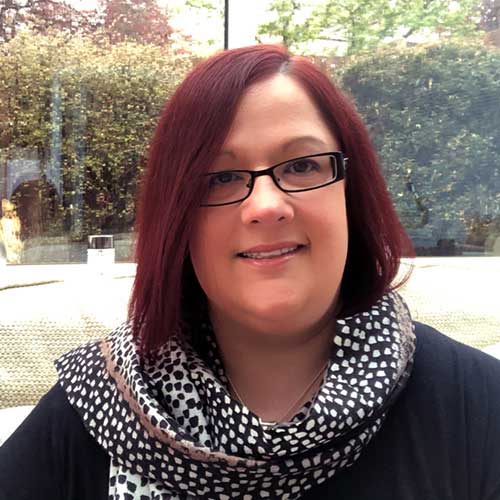 BA (Hons) D.Hyp Dip.Thyp PNLP MHS (Accred)
National Hypnotherapy Society Accredited Hypnotherapist
I'm an experienced Hypnotherapist, NLP Practitioner and Talking Therapist based in Leeds and I combine a variety of psychological therapies including Hypnotherapy, NLP, Counselling, CBT and Mindfulness to create a calm and confidential space where you can make the changes that you need to achieve your goals.
Hypnotherapy & Talking Therapies in Leeds & Online
My focus is on helping you to overcome the problems or issues that are holding you back and preventing you from living the life that you want to lead. There is no 'one size fits all' approach to therapy, because everyone is different and I work with you as an individual, allowing you to explore your feelings and situation at your pace.
I have developed a unique approach to therapy which is designed to enable you to get the best from your therapy sessions. During your sessions, together we will look at a number of areas including Events, Emotions, Responses and Results.
Throughout your therapy sessions, we focus on the outcome that you want to achieve and we use your goal as a guide to help you move from where you are now, to where you want to be.
Hypnotherapist & Talking Therapist in Leeds, West Yorkshire
I began my initial training as a Hypnotherapist with the Northern College of Therapeutic Hypnosis in Leeds, gaining Diplomas in both Therapeutic Hypnosis and Clinical Hypnotherapy. Following this, I achieved certification as an NLP Practitioner and since then, I have continued to develop my therapy skills with further training in Psychotherapy, Mindfulness and CBT. I am also trained in the Rewind Technique, which is a method for helping people who are experiencing high anxiety conditions such as Phobias, Trauma and PTSD.
As an experienced Therapist, I have been in practice since 2007 and am an Accredited Member of The National Hypnotherapy Society. 
As an Approved Supervisor, I provide supervision for students, newly qualified and experienced Hypnotherapists. I am also fully insured and hold a enhanced DBS certificate.
Qualifications & Training
I regularly update my training and attend various CPD courses and workshops so that I have access to a wide range of tools to help you get to where you want to be. A summary of my qualifications and training is below.

Registration No: VC00P1269
The National Hypnotherapy Society
The National Hypnotherapy Society holds the first and only current hypnotherapy register to be accredited by the Professional Standards Authority under its Accredited Registers programme.
All professional registrants on the society's register must be a qualified Hypnotherapist, have appropriate training and qualifications, adhere to the society's code of conduct and ethics, receive regular supervision and be fully insured as well as undertaking Continuing Professional Development (CPD) every year.
For more information about the Professional Standards Authority's Accredited Registers programme, please visit their website.
If you can change your mind, you can change your life...
If you can change your mind,
you can change your life...